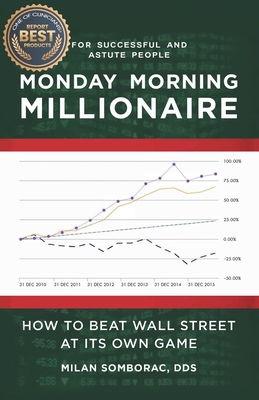 Monday Morning Millionaire: How to Beat Wall Street at Its Own Game
Paperback
ISBN10:
0228818567
ISBN13:
9780228818564
Publisher:
Tellwell Talent
Published:
Mar 13 2020
Pages:
104
Weight:
0.38
Height:
0.28
Width:
5.50
Depth:
8.50
Language:
English
BOTTOM LINE OF BOTTOM LINES
1. Success in the markets only comes from knowledge gained through experience. Personal experience is the expensive best way. The experience of others, such as this book describes, is effective and costs less.
2. Work to develop the confidence for do-it-yourself investing. It can be rewarding.
1 different editions
Also available
Also in
Investing & Finance