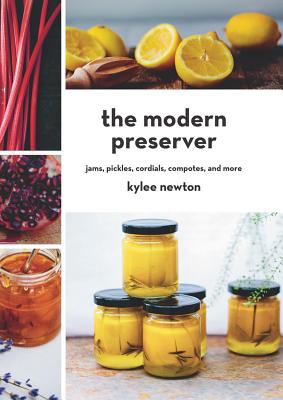 ISBN10:
1581573618
ISBN13:
9781581573619
Publisher:
Countryman Pr
Published:
Jun 7 2016
Pages:
288
Weight:
2.40
Height:
1.00
Width:
7.10
Depth:
9.80
Language:
English
Preserving is an ancient technique that speaks to a modern sensibility. It puts you in step with the seasons, uses up leftover fruits and vegetables, and gives you complete control over what goes into your food. In
The Modern Preserver
, Kylee Newton takes you through every aspect of preserving: from classic jams and jellies, to pickles and fermentation, and to chutneys, cordials, and compotes. Newton's easy-to-follow, step-by-step instructions wed age-old methods with a contemporary flavor. The book features more than 130 creative and unique recipes for even the most discerning palate, including:
Rhubarb &Prosecco Jelly
Spicy Bourbon Pickles
Mango Salsa Chutney
Roasted Red Pepper Ketchup
Pineapple & Chili Syrup
These delicious recipes also make stylish gifts and reassuringly natural homemade treats.
Also in
Canning & Preserving