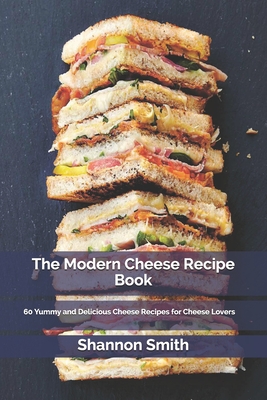 The Modern Cheese Recipe Book: 60 Yummy and Delicious Cheese Recipes for Cheese Lovers
Paperback
ISBN13:
9798520156642
Publisher:
Independently Published
Published:
Jun 13 2021
Pages:
112
Weight:
0.35
Height:
0.23
Width:
5.98
Depth:
9.02
Language:
English
Delightful Recipes That Celebrate Everyone's Favorite Ingredient

It's an undeniable fact: Cheese makes life better. With this special collection of recipes, you and all the cheese fanatics in your life can indulge in exciting new dishes that bring the world's favorite culinary ingredient front and center―right where it belongs.
Shannon Smith RDN, presents 60 inspired dishes that are sure to satisfy every one of your cravings for savory, salty, ooey-gooey cheesy goodness. From Big Chееѕеburgеr Pіzzа to Bеrrу Chееѕесаkе Muffins and Cheddar, to the wonderfully Hоt Chееѕе Puffѕ and other blues―Shannon draws out the best flavors of each type of cheese in simple weeknight-friendly meals.
These unique dishes are perfect for entertaining. Enjoy reimagined classics like a Pancetta-Wrapped Grilled Cheese Sandwich, Blue Mac & Cheese with Stilton and Brie Rosemary Potato Bake. Take fruitand-cheese pairings up a notch with dishes like Pear and Pecorino Salad. You'll even learn how to make homemade batches of fresh cheese, ricotta and cream cheese. With Shannon's luscious cheese recipes, you'll be transported to cheese heaven with every bite.


Also in
Cookbooks General