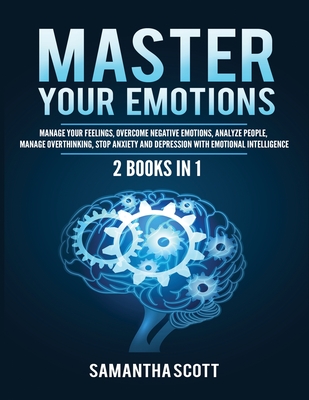 Master Your Emotions: 2 Books in 1: Manage Your Feelings, Overcome Negative Emotions, Analyze People, Manage Overthinking, Stop Anxiety and
Paperback
ISBN13:
9798592047671
Publisher:
Independently Published
Published:
Jan 8 2021
Pages:
138
Weight:
0.74
Height:
0.30
Width:
8.50
Depth:
11.00
Language:
English
Have you ever wished you could read people better? Have you ever wondered how emotionally intelligent you are? Do you wish you could better understand yourself and why you are the way you are? If you answered yes to any of these questions, then this book is for you...
Being able to understand another person's body language as well as your thought patterns and emotions is a highly important skill. Being able to see what it is that people want or need can help you out in many different situations. Reading another person can help you to understand the message they're trying to communicate to you...