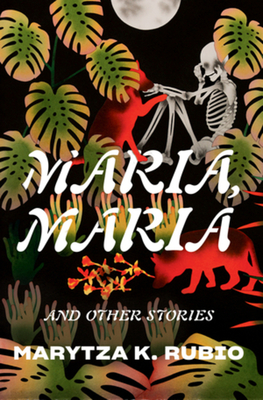 ISBN10:
1324090545
ISBN13:
9781324090540
Publisher:
Liveright Pub Corp
Published:
Apr 26 2022
Pages:
240
Weight:
0.85
Height:
1.20
Width:
5.70
Depth:
8.30
Language:
English
Awards:
National Book Awards
The first witch of the waters was born in Destruction. The moon named her Maria.
Set against the tropics and megacities of the Americas, Maria, Maria takes inspiration from wild creatures, tarot, and the porous borders between life and death. Motivated by love and its inverse, grief, the characters who inhabit these stories negotiate boldly with nature to cast their desired ends. As the enigmatic community college professor in Brujería for Beginners reminds us: There's always a price for conjuring in darkness. You won't always know what it is until payment is due. This commitment drives the disturbingly faithful widow in Tijuca, who promises to bury her husband's head in the rich dirt of the jungle, and the sisters in Moksha, who are tempted by a sleek obsidian dagger once held by a vampiric idol.