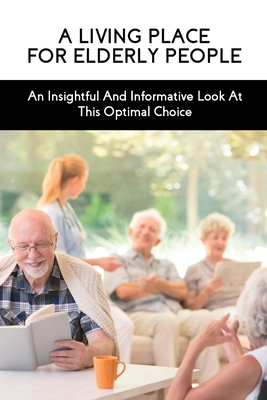 A Living Place For Elderly People: An Insightful And Informative Look At This Optimal Choice: Books On Adjusting To Retirement
Paperback
Currently unavailable to order
ISBN13:
9798729496204
Publisher:
Independently Published
Published:
Mar 28 2021
Pages:
86
Weight:
0.30
Height:
0.21
Width:
5.98
Depth:
9.02
Language:
English
This book will help you understand that multi generational community living is not only in the best interest of our elders but also benefits all of them!
In this Aging Parents Book, you will discover the experiences of his journey to Scandinavia where the elderly are treated as an integral part of the communities in which they live. And unlike nursing homes here in the United States, living facilities consist of private small apartments. Moreover, room entrances lead to hallways with windows, not more rooms on the opposite wall. Instead of leaving home and being greeted by another door, residents get to appreciate the great outdoors.
Furthermore, residents are encouraged to ask for help only when needed. Self-reliance in encouraged. More importantly, facilities are open to the community and centrally located. The result is a high degree of integration with the local citizenry. The elderly are not the only ones who benefit from this arrangement, all members of the community do as well.
And while this concept might seem a bit strange to Americans, studies have shown that this approach to promoting self-decision making whenever possible brings with it a greater sense of dignity and with that a better outcome. There is much more to this story and the experiences Carella shares in the book are indeed interesting, compelling and more importantly, hopeful. Ultimately, it begs the questions - Can this model be adapted here? Would it make sense to do so? Is a national transition financially feasible?
Also in
Aging & Elder Care