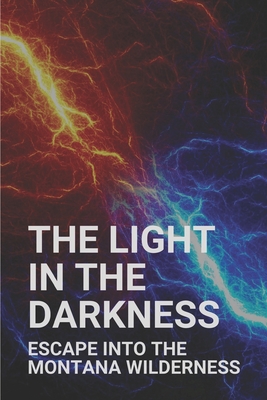 The Light In The Darkness: Escape Into The Montana Wilderness: Suspense Thriller Books For Adults
Paperback
Currently unavailable to order
ISBN13:
9798522578985
Publisher:
Independently Published
Published:
Jun 18 2021
Pages:
200
Weight:
0.66
Height:
0.46
Width:
5.98
Depth:
9.02
Language:
English
Willow, Raven, and their band of believers struggle to survive as things get worse. Darkness envelopes the mountains and surrounding town of Montana. The author does a brilliant job of bringing you right into the food of this band of believers. You will hunger, cry and fight along with them as they are challenged like never before.

Deep in the Montana wilderness, Willow Archer's band of believers scrambles to prepare for the approaching winter. Things quickly go sideways when they encounter dangerous scavengers, a friend gets lost in the mountains, and a wolf pack moves into their area.
Meanwhile, their nemesis, Marcus Laramie, forms a gang of his own. If the groups cross paths, a deadly confrontation is sure to follow. Can the forces of light defeat the forces of darkness?