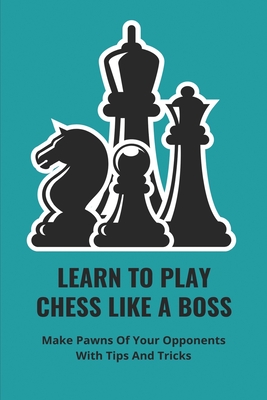 Learn To Play Chess Like A Boss: Make Pawns Of Your Opponents With Tips And Tricks: Chess Tips And Tricks 2021
Paperback
Currently unavailable to order
ISBN13:
9798500467300
Publisher:
Independently Published
Published:
May 7 2021
Pages:
220
Weight:
0.72
Height:
0.50
Width:
5.98
Depth:
9.02
Language:
English
Chess is a recreational and competitive board game played between two players. ... The object of the game is to checkmate the opponent's king, whereby the king is under immediate attack (in check) and there is no way to remove it from the attack on the next move. There are also several ways a game can end in a draw.
Each page of this book guides you through important moves with easy-to-understand explanations and tips for staying ahead of your opponent. From utilizing the queen's power to slaying your rival's king, you'll learn all about the traps, squeezes, and sacrifices that give players an extra edge and how you can use these techniques to beat the competition.