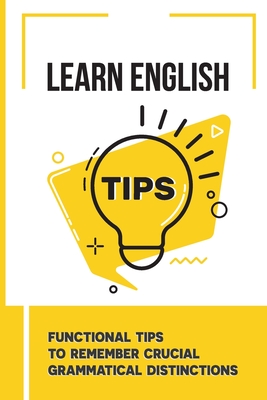 Learn English: Functional Tips To Remember Crucial Grammatical Distinctions: Is It Correct To Say I'S?
Paperback
ISBN13:
9798501774407
Publisher:
Independently Published
Published:
May 10 2021
Pages:
62
Weight:
0.23
Height:
0.15
Width:
5.98
Depth:
9.02
Language:
English
A grammatical error is a concept used to describe a sentence that commits a faulty, uncommon, or controversial usage of grammar rules.
In this book, he helps the grandkids learn some easy-to-remember tips for these and other common Grammar Demons. Lie and Lay? Who and Whom? All these and more Grammar Demons are covered, along with simple quizzes and answers.
Also in
Literary Criticism