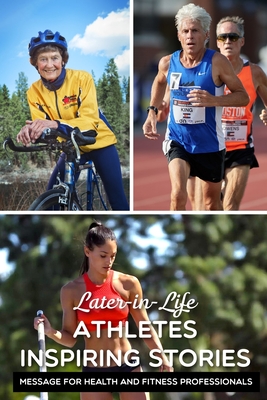 Later-in-life Athletes Inspiring Stories Message For Health And Fitness Professionals: Strength Training For Senior Athletes
Paperback
ISBN13:
9798591230203
Publisher:
Independently Published
Published:
Jan 6 2021
Pages:
130
Weight:
0.44
Height:
0.31
Width:
5.98
Depth:
9.02
Language:
English
Achieving your dreams is possible at any stage of life. Think you're too old to try a new sport?
This book shines the spotlight on 7 amazing later-in-life athletes as they candidly share their thoughts, feelings, and knowledge about:
√ Motivation - How to get - and stay off - the couch?
√ Food, supplements, and tricks for recovering from illness and injuries
√ Inspiration, personal insights, and other helpful tips
Hear from:
√ Sister Madonna Buder - 87- a triathlete who continues to break world records
√ 'Butch' - a 62-year-old 'couch potato' turned ultra-runner
√ Yvonne - a solo female endurance hiker who started hiking in her 50s
√ Dan - 85 - a marathon running legend
√ Pat - 67 - an endurance swimmer and the oldest female to swim the English Channel
Plus more...
Also in
Running & Jogging