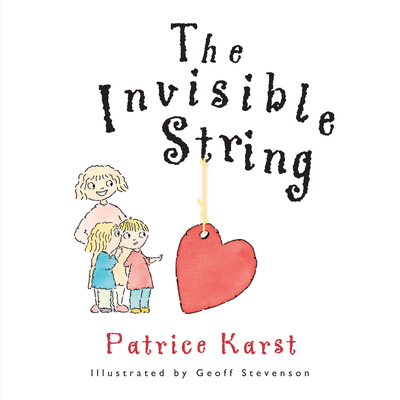 ISBN10:
0875167349
ISBN13:
9780875167343
Publisher:
Devorss & Co
Published:
Sep 1 2000
Pages:
40
Weight:
0.88
Height:
0.30
Width:
9.80
Depth:
10.20
Language:
English
A steady best-seller and The Invisible String is reaching all over the World! WITH OVER 1 MILLION COPIES SOLD, this accessible, bestselling picture book phenomenon about the unbreakable connections between loved ones has healed a generation of readers--children and adults alike.
That's impossible,
said twins Jeremy & Liza after their Mom told them they're all connected by this thing called an Invisible String.
What kind of string?
They asked with a puzzled look to which Mom replied,
An Invisible String made of love.
That's where the story begins. A story that teaches of the tie that really binds. Parents and loved ones feel the tug whenever kids give it; and kids feel the tug that comes right back: The Invisible String reaches from heart to heart. Does everybody have an Invisible String? How far does it reach, anyway? Whether there's a loved one far away, or a parent in the next room, this delightful book illustrates a new way to cope with something all children and parents confront sooner or later; a child's fear of loneliness and separation.

1 different editions
Also available
Also in
General Juvenile Fiction