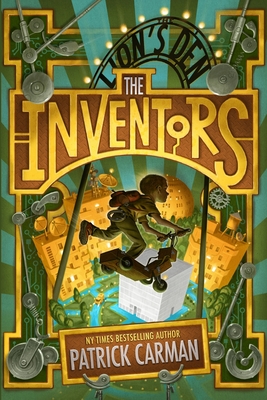 ISBN13:
9798520716112
Publisher:
Independently Published
Published:
Jun 14 2021
Pages:
282
Weight:
0.84
Height:
0.59
Width:
5.98
Depth:
9.02
Language:
English
Explore The Power of Invention!
Albert Pitsnoggle is the most famous inventor in the world. He works within the walls of the sprawling Lion's Den campus, a marvel of ingenuity and wonder. And then there's Festus, a down-on-his-luck kid with big dreams of his own. If only Festus could get in there! Unfortunately, getting inside the Lion's Den is almost impossible. That is, unless you're exactly 10 years old, you have a truly astounding idea for an invention, and you beat out thousands of other kids. Then they might just let you in! Learn all about inventing and running a business while you read. 282 pages, 9-12.
Also in
General Juvenile Fiction