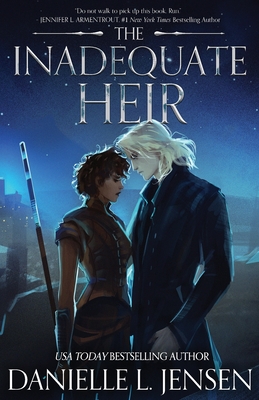 The Inadequate Heir
Paperback
ISBN10:
173792482X
ISBN13:
9781737924821
Publisher:
Grokker Innovation Labs Pr
Published:
May 24 2022
Pages:
558
Weight:
1.54
Height:
1.24
Width:
5.50
Depth:
8.50
Language:
English
The next installment in the Bridge Kingdom series is not to be missed. Do not walk to pick up this book. Run. - Jennifer L. Armentrout, #1 New York Times bestselling author of From Blood and Ash
A soldier raised as heir to an empire, Zarrah is motivated by two truths. The first is that the Veliant family murdered her mother. The second is that her pursuit of vengeance will put every last one of them in their graves.
1 different editions
Also available