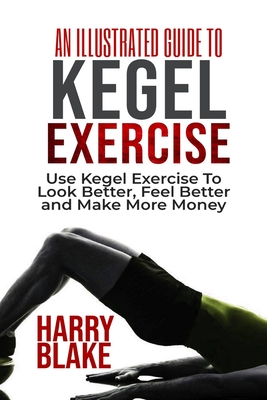 An Illustrated Guide to Kegel Exercise: Use Kegel Exercise to Look Better, Feel Better and Make More Money.
Paperback
ISBN13:
9798503117479
Publisher:
Independently Published
Published:
May 12 2021
Pages:
80
Weight:
0.26
Height:
0.17
Width:
6.00
Depth:
9.00
Language:
English
AN ILLUSTRATED GUIDE TO KEGEL EXERCISE Use Kegel Exercise to Look Better, Feel Better and Make More Money. Have you been troubled by premature ejaculation and unsatisfied sexual life? Do you leak urine when you laugh, cough, sneeze or lift something heavy? Did you wish you knew how to prepare your body for the rigors of labor (women), improve your orgasms, and make sex great for you and your partner? The tips and tricks provided in this book will make these challenges a thing of the past.It is time to learn the easiest and quickest ways to look better, feel better and make more money!Learn everything you may not know about kegel exercise.Reasons that make this book everyone's companion-Inside you will discover how to increase your sexual pleasure-Master ways used to develop better back and hip support, and cure bladder leakage.-The clues and tips in the book will help you in overall body fitness and prepare your body for rigors of labor during birth.Added Benefits of Reading This Book are- you will learn how to-induce labor naturally-reduce pelvic organ prolapse (POP)-improve recovery after childbirth-help pelvic health during menopauseEager to Learn More?Get a copy of An Illustrated Guide to Kegel Exercise to learn the life-changing ways to kegel exercise. Spending thousands on medication/drugs is not necessary, when there are ways to tackle these challenges at little or no cost. For a low price you can get a copy of this book.