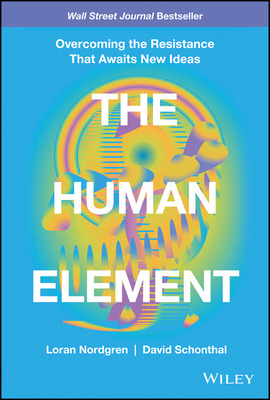 ISBN10:
1119765048
ISBN13:
9781119765042
Publisher:
Wiley
Published:
Oct 5 2021
Pages:
256
Weight:
0.97
Height:
0.91
Width:
6.32
Depth:
9.17
Language:
English
Wall Street Journal bestseller

Watch your most innovative ideas take flight by overcoming the forces that resist change
The Human Element is for anyone who wants to introduce a new idea or innovation into the world. Most marketers, innovators, executives, activists, or anyone else in the business of creating change, operate on a deep assumption. It is the belief that the best (and perhaps only) way to convince people to embrace a new idea is to heighten the appeal of the idea itself. We instinctively believe that if we add enough value, people will eventually say yes. This reflex leads us down a path of adding features and benefits to our ideas or increasing the sizzle of our messaging - all in the hope of getting others on board. We call this instinct the Fuel-based mindset. The Fuel-based mindset explains so much of what we do, from adding countless trivial features to software, to bolting a sixth blade onto a shaving razor.