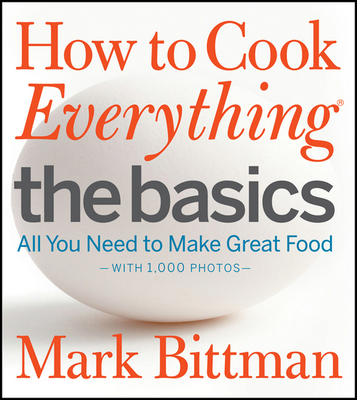 ISBN10:
0470528060
ISBN13:
9780470528068
Publisher:
Houghton Mifflin
Published:
Mar 5 2012
Pages:
496
Weight:
3.50
Height:
1.62
Width:
8.32
Depth:
9.25
Language:
English
Awards:
IACP Crystal Whisk Award
The next best thing to having Mark Bittman in the kitchen with you
Mark Bittman's highly acclaimed, bestselling book How to Cook Everything is an indispensable guide for any modern cook. With How to Cook Everything The Basics he reveals how truly easy it is to learn fundamental techniques and recipes. From dicing vegetables and roasting meat, to cooking building-block meals that include salads, soups, poultry, meats, fish, sides, and desserts, Bittman explains what every home cook, particularly novices, should know.
1 different editions
Also available
Also in
Cookbooks General