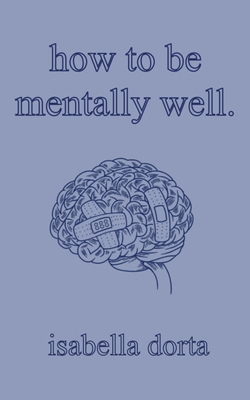 how to be mentally well: a guide on self-love and healing by isabella dorta
Paperback
Currently unavailable to order
ISBN10:
1739178912
ISBN13:
9781739178918
Publisher:
Lightning Source Inc
Published:
Sep 30 2022
Pages:
106
Weight:
0.27
Height:
0.25
Width:
5.00
Depth:
8.00
Language:
English
'hello to my unhealed, to my mentally unwell, to my readers wondering when it will get easier. i am so sorry we had to find each other in this way, that we met across pages of unhappy healing rather than descriptions of our joys for living, but know that we will bond in our brokenness.'
'how to be mentally well' is a must-read book for anyone who has struggled with their mental health. isabella's book is designed to guide you through recovery and help you find your passion for living again.