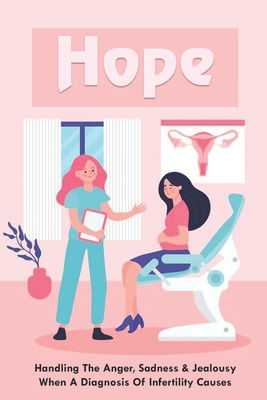 Hope: Handling The Anger, Sadness & Jealousy When A Diagnosis Of Infertility Causes: Fertility & Infertility
Paperback
ISBN13:
9798503672565
Publisher:
Independently Published
Published:
May 13 2021
Pages:
136
Weight:
0.46
Height:
0.32
Width:
5.98
Depth:
9.02
Language:
English
This book is a must read for any woman who is undergoing IVF treatment. Mary explores all the aspects of a couple trying to get pregnant with humor and humanness.
This book humorously yet honestly tackles the anger, sadness and jealousy when a diagnosis of infertility causes one to take the sex out of baby making. This labor of love story is a step towards normalizing infertility, pregnancy loss, miscarriage and menopause. Through real life medical details, descriptions and a sassy alter ego, the book, navigates the trials of trying to conceive while weaving a hope filled tapestry toward parenthood.