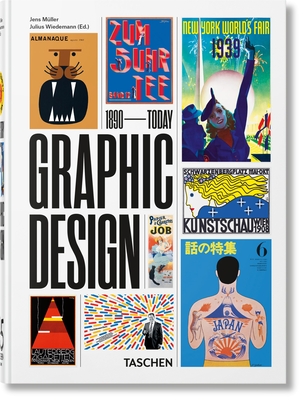 The History of Graphic Design. 40th Ed.
Hardcover
Series: 40th Edition
Publisher Price: $30.00
ISBN10:
3836588064
ISBN13:
9783836588065
Publisher:
Taschen Amer Llc
Published:
Mar 29 2022
Pages:
512
Weight:
3.20
Height:
1.60
Width:
6.50
Depth:
8.80
Language:
English
Through the turbulent passage of time, graphic design--with its vivid, neat synthesis of image and idea--has distilled the spirit of each age. Surrounding us every minute of every day, from minimalist packaging to colorful adverts, smart environmental graphics to sleek interfaces: graphic design is as much about transmitting information as it is about reflecting society's cultural aspirations and values.
1 different editions
Also available