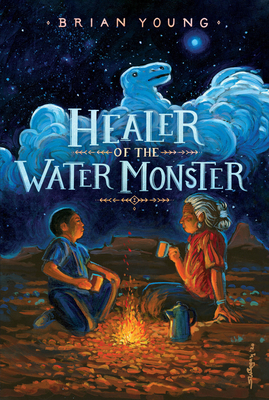 ISBN10:
0062990411
ISBN13:
9780062990419
Publisher:
Heartdrum
Published:
May 3 2022
Pages:
368
Weight:
0.52
Height:
0.81
Width:
5.26
Depth:
7.63
Language:
English
Awards:
American Indian Youth Literature Award
American Indian Youth Literature Award Winner: Best Middle Grade Book! Brian Young's powerful debut novel tells of a seemingly ordinary Navajo boy who must save the life of a Water Monster--and comes to realize he's a hero at heart.
When Nathan goes to visit his grandma, Nali, at her mobile summer home on the Navajo reservation, he knows he's in for a pretty uneventful summer, with no electricity or cell service. Still, he loves spending time with Nali and with his uncle Jet, though it's clear when Jet arrives that he brings his problems with him.
3 different editions
Also available
Also in
Fairy Tales & Folklore