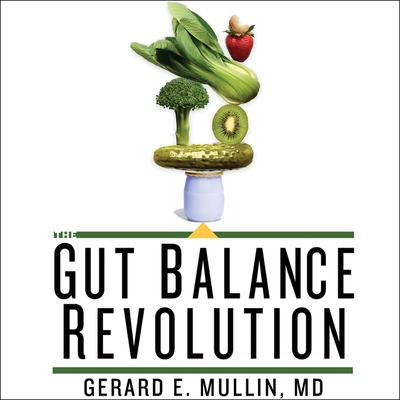 The Gut Balance Revolution: Boost Your Metabolism, Restore Your Inner Ecology, and Lose the Weight for Good!
Audio Book
Diet & NutritionHealth General
Currently unavailable to order
ISBN13:
9798200001286
Publisher:
Tantor Audio
Published:
Sep 22 2015
Language:
English
Recent cutting-edge research shows that human intestinal microbiota influences metabolism, appetite, energy, hormones, inflammation, and insulin resistance. Because gut microflora plays a central role in weight management, losing weight is much more than cutting calories, fat, or carbs. When the trillions of live bacteria in our digestive tract--the gut microbiome--are balanced, excess pounds melt away and we feel revitalized. A leading authority on digestive health and the gut microbiome, Gerard E. Mullin, MD, shares the first proven, science-based program to restore and retain weight loss by achieving a balanced gut flora in The Gut Balance Revolution. He reveals how to stifle the fat-forming, disease-promoting gut bacteria, reseed your gut with good fat-burning ones, and fertilize those friendly flora with just the right foods to reboot, rebalance, and renew your health--and lose weight for good.
1 different editions
Also available