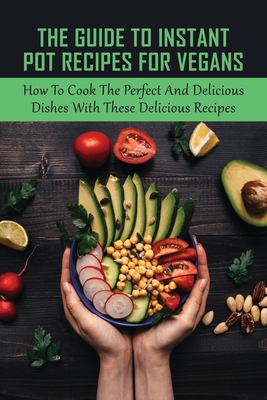 The Guide To Instant Pot Recipes For Vegans: How To Cook The Perfect And Delicious Dishes With These Delicious Recipes: The Earliest Record Of Vegetar
Paperback
Currently unavailable to order
ISBN13:
9798521143566
Publisher:
Independently Published
Published:
Jun 15 2021
Pages:
210
Weight:
0.69
Height:
0.48
Width:
5.98
Depth:
9.02
Language:
English
The Instant Pot works miracles on meat, turning it into tender, juicy, melt-in-your-mouth chunks of goodness. And because of that, the Instant Pot recipe space is crowded with ideas for Instant pot ribs, bolognese, pot roasts, and briskets. But what about vegetarians?


We've rounded up some of our favorite vegetarian recipes for the Instant Pot because it's not just for meat ― it works wonders on beans, soups, and other veggie-friendly dishes too. We've got mac and cheese, mujadara, lentil curry, vegetarian chili, creamy rice soups and so much more.

Becoming a vegetarian is a great idea and with Instant Pot it becomes a sublime cooking experience that makes the mouth water and the heart dance with joy. There is a whole universe of delicious and nutritious vegetarian dishes out there and they've just become possible because now we're cooking with Instant Pot!


In this ebook you can find:



What is Vegetarianism?

The earliest record of vegetarianism

Comparison of vegetarian and semi-vegetarian diets

Health effects of Vegetarianism

Ethics and Vegetarian diet

What is Instant Pot?

Is Instant Pot The Best Pressure Cooker?

How long does it take for instant pot to come to pressure?

Instant Pot vs Pressure Cooker

100 Vegetarian recipes for Instant Pot Cookbook

Buy this book now.

Also in
Cookbooks General