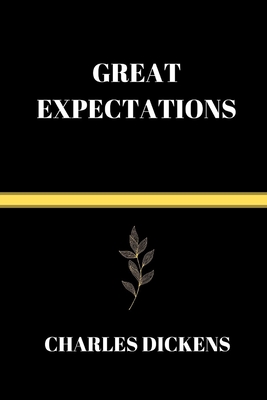 ISBN13:
9798591792558
Publisher:
Independently Published
Published:
Jan 7 2021
Pages:
322
Weight:
1.04
Height:
0.72
Width:
6.00
Depth:
9.00
Language:
English
In this unflaggingly suspenseful story of aspirations and moral redemption, humble, orphaned Pip, a ward of his short-tempered older sister and her husband, Joe, is apprenticed to the dirty work of the forge but dares to dream of becoming a gentleman. And, indeed, it seems as though that dream is destined to come to pass -- because one day, under sudden and enigmatic circumstances, he finds himself in possession of great expectations. In telling Pip's story, Dickens traces a boy's path from a hardscrabble rural life to the teeming streets of 19th-century London, unfolding a gripping tale of crime and guilt, revenge and reward, and love and loss. Its compelling characters include Magwitch, the fearful and fearsome convict; Estella, whose beauty is excelled only by her haughtiness; and the embittered Miss Havisham, an eccentric jilted bride.
Written in the last decade of Dickens' life, Great Expectations was praised widely and universally admired. It was his last great novel, and many critics believe it to be his finest.
14 different editions
Also available
Also in
Business Biographies