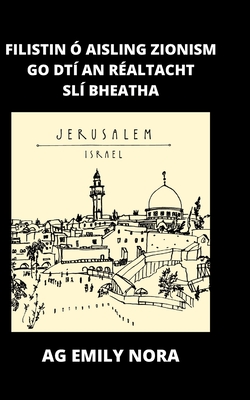 FiLiSTiN Ó Aisling Zionism go Réaltacht na Slí Bheatha: Tá an leabhar seo do thodhchaí na Palaistíne saor in aisce; Déanaimid é a thiomnú do leanaí na
Paperback
ISBN13:
9798520488118
Publisher:
Independently Published
Published:
Jun 14 2021
Pages:
306
Weight:
0.67
Height:
0.64
Width:
5.00
Depth:
7.99
Language:
Irish
The Middle East geography, which is one of the focal points of world politics with its geopolitical and strategic position, has been drifting into an atmosphere that contradicts the history, culture and political codes of the region, especially since the 20th century.
While the disintegration of the Ottoman Empire started the process of its transformation into painful nation-states in the Middle East, unlike other Middle Eastern states, the Palestinian lands first witnessed the migration of the Zionists, who received the support of Western states, and then the establishment of the Israeli occupation state. The Palestinian people, on the other hand, were forced to live a refugee life for three generations by migrating to different regions within Palestine (Gaza and the West Bank) and to various countries around the world.
This study in your hand is about correcting the biased images produced in reflecting the Palestinian problem to the world public opinion; To present the Palestinian problem and the Palestinian rights pursuit to the readers in the context of historical facts; It has been prepared with the thought that it will be an important contribution to the long-term struggle of the Palestinian people. We are honored to present our book, From Zionism Dream to the Reality of Occupation, Palestine, which was first published in 2004, with its updated seventh edition.
Hoping that the study will contribute to the Palestinian rights struggle and the establishment of justice.


Also in
General World History