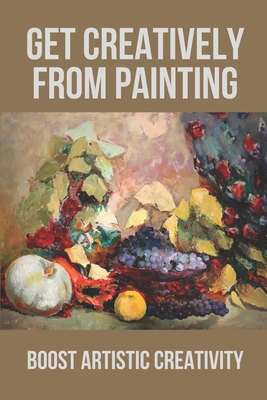 Get Creatively From Painting: Boost Artistic Creativity: Emotional Painting Ideas
Paperback
Currently unavailable to order
ISBN13:
9798519087575
Publisher:
Independently Published
Published:
Jun 11 2021
Pages:
88
Weight:
0.31
Height:
0.21
Width:
5.98
Depth:
9.02
Language:
English
Most artists take great care of their art-making tools. . . that's a given. But whether you are naturally creative, or have developed your talents through training, it's just as vital to care for and nurture your creativity. This book will let you know:

-She has the answer that could be what you need get your mojo tootling along to an exhilarating art life.
-This is not a 'how to paint' book but rather like a chat over a cup of coffee with friends as she shows you how to get the most emotionally and creatively from your painting.
-You will be shown what could be going wrong with your work and what to do about it.
-She reflects amusingly on her artistic life, on the good and the bad, what was stimulating and what was rubbish. Where she is now and how you can get there too, enjoying a giggle along the way.
-This amusing insight into an artist's life reveals the unwitting errors in Tess Thomas's painting career and how you can avoid these pitfalls.
-The joy is also shared, the wonderful moments when everything falls into place, when you can look at your own work and go 'wow'!