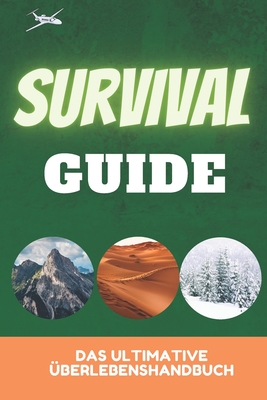 Das ultimative überlebenshandbuch: Natur / Wüste / Schnee, survival guide deutsch, Wie man am Leben bleibt
Paperback
ISBN13:
9798591909741
Publisher:
Independently Published
Published:
Jan 7 2021
Pages:
78
Weight:
0.35
Height:
0.20
Width:
5.98
Depth:
9.02
Language:
German
Lernen Sie, wie Sie unter extremsten Bedingungen überleben können.
The Ultimate Guide to Surviving Anywhere Enthält über 78 Seiten. Exklusive Tipps für das Überleben in jedem Klima.
Seien Sie vorbereitet: Verstehen Sie die grundlegenden Überlebenstechniken und die wichtigsten Vorbereitungen, wie z. B. ein Taschenüberlebensset.