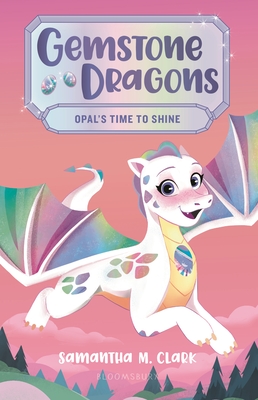 ISBN10:
1547608889
ISBN13:
9781547608881
Publisher:
Bloomsbury
Published:
Aug 2 2022
Pages:
128
Weight:
0.30
Height:
0.50
Width:
5.00
Depth:
4.10
Language:
English
Perfect for fans of Unicorn Princesses, this sparkly new chapter book series stars a group of adorable dragons each with their own special gemstone magic.
In an enchanted world full of magical creatures, a group of Gemstone Dragons live in Sparkle Cave deep inside Mineral Mountain. Each dragon has a unique magical power that comes from their gemstone, and while the powers are fun, sometimes they get the dragons into trouble. But there's no problem the Gemstone Dragons can't overcome by working
together
. The Friendship Festival is coming up! Opal has the power of invisibility and prefers to help out behind the scenes. When she's announced as the festival speaker, she knows that she needs to find someone to take her place. Surely there's a more deserving Gemstone Dragon! But when a crisis threatens the festival, Opal has to step up to try to save the day. Could she be the perfect speaker after all? Join this adorable group of dragons on an action-packed adventure filled with magic, friendship, and teamwork!