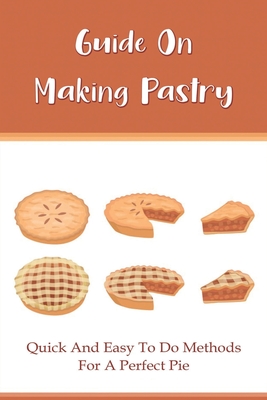 Guide On Making Pastry: Quick And Easy To Do Methods For A Perfect Pie: Classic Butter Pie Pastry Recipe
Paperback
ISBN13:
9798519438537
Publisher:
Independently Published
Published:
Jun 12 2021
Pages:
34
Weight:
0.14
Height:
0.08
Width:
5.98
Depth:
9.02
Language:
English
When I first started making pastries and pies, it was the crust that worried me. After some time in the kitchen and, I'm not embarrassed to admit, a few failed attempts we are happy to share this easy, basic, use with just about any recipe pastry dough.
In this book, I will explain how pastry is easy to make. There are no strange techniques that need to be mastered and no expensive and complex machines that need to be bought. If anything, this is a bit of a return to basics and knowing why you are doing the steps needed to make your pastry. You don't have to have fantastic pastry rolling skills and more importantly there is no getting frustrated. Just follow the instructions and it will all come together!