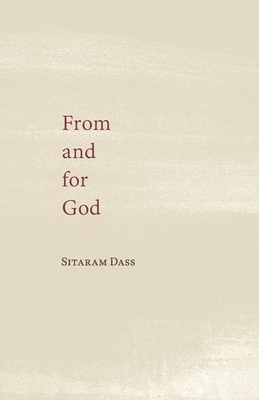 ISBN10:
1735530506
ISBN13:
9781735530505
Publisher:
Lightning Source Inc
Published:
Mar 20 2021
Pages:
128
Weight:
0.38
Height:
0.30
Width:
5.50
Depth:
8.50
Language:
English
From and for God is an intimate and contemplative collection of writings on the spiritual path. Through poetry and prose, Sitaram Dass honors his teacher, Ram Dass, and shares his heart's journey on the path of Love.
The author donates 100% of his profits to Hanuman Maui, a 501(c)3 nonprofit with a mission to preserve Ram Dass's legacy on Maui and foster community through the teachings of love, service and devotion. Half of those proceeds are specifically designated for Kripa's service projects through the Sacred Community Project, a program under the direct fiscal sponsorship of Hanuman Maui. Kripa works to lower the barriers of access to contemplative and devotional practices through affordable, free, and donation-based offerings and prison outreach.
Also in
General Eastern Religions