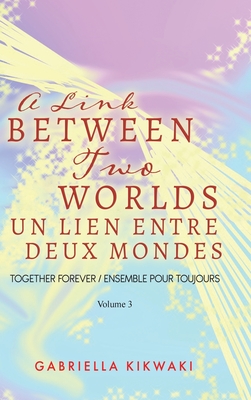 A Link Between Two Worlds / Un Lien Entre Deux Mondes: Together Forever / Ensemble Pour Toujours - Volume 3
Hardcover
Series: The Link Between Two Worlds, Book 4
ISBN10:
0228849268
ISBN13:
9780228849261
Publisher:
Tellwell Talent
Published:
Apr 1 2021
Pages:
76
Weight:
0.69
Height:
0.38
Width:
6.00
Depth:
9.00
Language:
French
[This book is in both English and French language]
The future is never a straight path.
Hey, my name is Alia. In this story my friends, my sister and I find out that we cannot destroy Lord Zefron because of his mechanism. We also find out the exact date that the parallel universe will merge. We later make it to Bartha's place. She has a solution to how we can stop the universes from reuniting. But with every good thing comes a price to pay. We collect a load of items to prepare ourselves for this mission. So, we need once again to find a way to save the galaxy before the total destruction caused by the parallel universes.
1 different editions
Also available
Also in
Young Adult Fiction