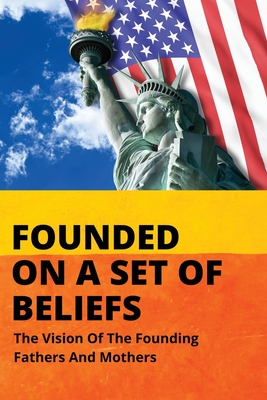 Founded On A Set Of Beliefs: The Vision Of The Founding Fathers And Mothers: A Movement For Equality Started In America In
Paperback
Currently unavailable to order
ISBN13:
9798500754028
Publisher:
Independently Published
Published:
May 8 2021
Pages:
90
Weight:
0.32
Height:
0.22
Width:
5.98
Depth:
9.02
Language:
English
The American republic was founded on a set of beliefs that were tested during the Revolutionary War. Among them was the idea that all people are created equal, whether European, Native American, or African American, and that these people have fundamental rights, such as liberty, free speech, freedom of religion, due process of law, and freedom of assembly. America's revolutionaries openly discussed these concepts. Many Americans agreed with them but some found that the ideology was far more acceptable in the abstract than in practice.
This weekly Devotional employs the words of the wonderful people of which Lincoln spoke to deepen your relationship with this wonderful country they established. In so doing, the aim is not to produce a blind patriotism, but, rather, a thoughtful love and devotion to the United States of America, based on Liberty and Equality. Considering that you lead a busy life, this Devotional contains 52 passages, one for each week of the year. You need only to read one page and dwell on it for a week. These passages have been selected from the writings of both the Founding Fathers and Mothers. They have been chosen for both their inspirational quality and their clarity for today's readers.
Also in
General World History