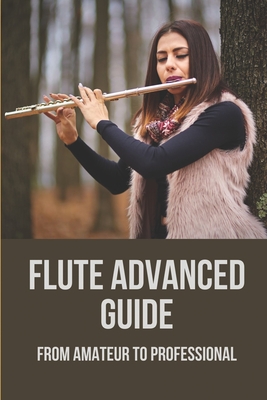 Flute Advanced Guide: From Amateur To Professional: Flute Studies
Paperback
Currently unavailable to order
ISBN13:
9798519427586
Publisher:
Independently Published
Published:
Jun 12 2021
Pages:
92
Weight:
0.32
Height:
0.22
Width:
5.98
Depth:
9.02
Language:
English
While studying the flute can offer many rewards and provide a lifetime of joy, bad habits, and poor playing style can affect one's progression and overall enjoyment of the instrument. Whether you're totally new to playing the flute or haven't picked up the instrument for a few years, this book may be helpful for you.
You'll learn everything there is to learn about this beautiful instrument. You'll understand how it works from top to bottom, the behavior of our body when we're playing the flute, the behavior of the flute when it's being played, and how to modify these factors and produce the best sound possible. All the information presented here is reliable. The knowledge in this book goes way deeper than most pedagogical sources about playing this instrument.
In this book, you'll discover...
-Various ways to produce the best tone
-Breathing exercises
-Flute fingering patterns
-How to use your lips and tongue to produce amazing sounds
-Advanced tips and tricks to manage the pitch, tone, and interesting sounds of the flute
-Lots more!
-Did you know the flute is the oldest instrument in the world?
-The first specimens are dated as old as 40,000 years ago.
-Virtually every region in the world has its own variant of the flute, and you probably played it yourself at some point in school.
Also in
Music Instruction: Wodwinds