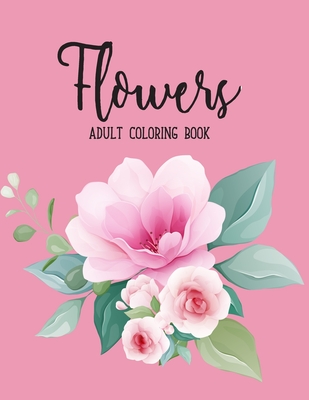 ISBN13:
9798687101875
Publisher:
Independently Published
Published:
Sep 17 2020
Pages:
104
Weight:
0.58
Height:
0.22
Width:
8.50
Depth:
11.02
Language:
English
Welcome to a world of flowers. We have created something special for you. A beautiful coloring book with flower collection. If you enjoy coloring and want to escape the stress of daily life and relax, forgetting your troubles, this book is for you.
Want to relax after your stressful day? Explore beautifully drawn flowers to color and feed your creativity...
Are you looking to let go of the day's worries? Want a peaceful, new creative outlet? Do you enjoy losing yourself in the beauty of plants and flower bouquets? This exquisite adult coloring book from a best selling publisher of 50+ illustrated masterpieces is sure to relax and inspire you. As research shows that coloring calms anxiety, the Beautiful Flowers Coloring Book is a wonderful tool to focus your mind and release your imagination.

Beautiful Flowers Coloring Book is the perfect therapy to banish daily stress and calm your nerves. If you like picturesque scenes, quiet crafts, and creative ways to unwind, then you'll love this incredible coloring book.
Also in
Drawing Instruction