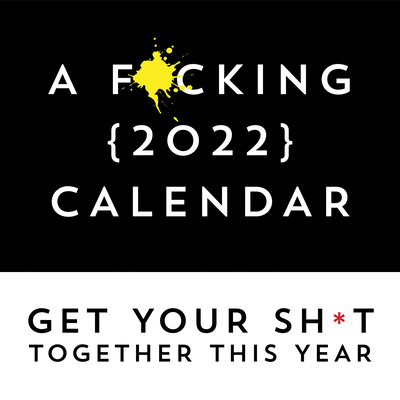 A F*cking 2022 Wall Calendar: Get Your Sh*t Together This Year - Includes Stickers!
Other
Series: Calendars & Gifts to Swear by
Currently unavailable to order
ISBN10:
1728231221
ISBN13:
9781728231228
Published:
May 1 2021
Pages:
24
Weight:
0.70
Height:
0.30
Width:
11.80
Depth:
11.90
Language:
English
Time to get your sh*t together. It's a f*cking 2022 calendar!
Packed with hilarious profanity and lots of swearing stickers, this sarcastic and humorous adult wall calendar says it like it is while keeping you organized. Funny, practical, and relatable, this swearing calendar will help you let it out, cut the crap, and (maybe) swearing will help! The perfect hanging wall calendar for your kitchen or home office, and an incredible white elephant gift or gag gift for adults!