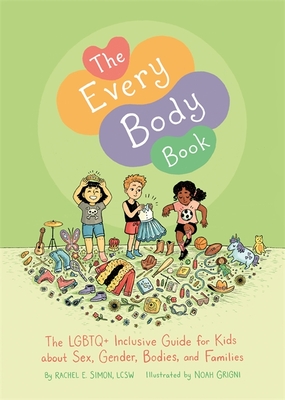 The Every Body Book: The LGBTQ+ Inclusive Guide for Kids about Sex, Gender, Bodies, and Families
Hardcover
Publisher Price: $19.95
ISBN10:
1787751732
ISBN13:
9781787751736
Publisher:
Jessica Kingsley Publ Inc
Published:
Jun 18 2020
Pages:
96
Weight:
0.90
Height:
0.50
Width:
6.90
Depth:
9.80
Language:
English
AASECT Book Award for Children under 18 years old
American Library Association 2021 Rainbow Book List Top 10 Title for Young Readers
This vibrant and beautifully illustrated book teaches children sex, gender and relationships education in a way that is inclusive of all sexual orientations and gender identities. Covering puberty, hormones, pregnancy, consent, sex, babies, relationships and families, it uses gender-neutral language throughout and celebrates diversity in all its forms, including race, ethnicity, faith, bodies, gender and sexuality. For use with children aged 8-12, it will help answer their questions and spark open discussion with parents, carers and teachers. With informative illustrations and further resources and a guide for adults,
The Every Body Book
is the ultimate sex, gender and relationships education resource for children.