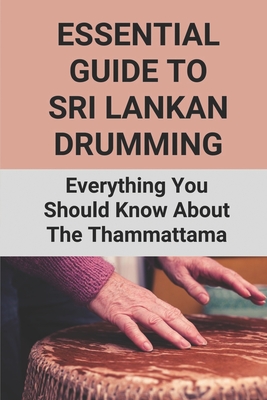 Essential Guide To Sri Lankan Drumming: Everything You Should Know About The Thammattama: Sri Lankan Thammattama
Paperback
Currently unavailable to order
ISBN13:
9798522122263
Publisher:
Independently Published
Published:
Jun 17 2021
Pages:
50
Weight:
0.19
Height:
0.12
Width:
5.98
Depth:
9.02
Language:
English
The music of Sri Lanka has its roots in four primary influences: ancient folk rituals, Buddhist religious traditions, the legacy of European colonization, and the commercial and historical influence of nearby Indian culture-specifically, Bollywood cinema. The Portuguese were the first Europeans to arrive in Sri Lanka, landing in the mid-15th century. They brought with them traditional cantiga ballads, ukuleles, and guitars, as well as conscripted Africans (referred to, historically, as kaffrinhas), who spread their own style of music known as baila. The influence of both European and African traditions served to further diversify the musical roots of contemporary Sri Lankan music.
This book is a lesson book for beginning South Asian Drumming! Basic Patterns progressing to Solos and Duets. This is a practical lesson book for the uninitiated into Sri Lankan music who wants to learn to play but cannot currently find a teacher, and for the Western drummer/ensemble interested in adding new styles to their repertoire.
Also in
Music Instruction: Percussion