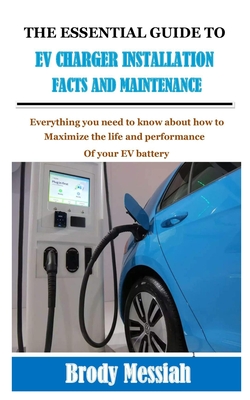 The Essential Guide to Ev Charger Installation Facts and Maintenance: Everything you need to know about how to maximize the life and performance of yo
Paperback
Currently unavailable to order
ISBN13:
9798521065004
Publisher:
Independently Published
Published:
Jun 15 2021
Pages:
30
Weight:
0.09
Height:
0.06
Width:
5.00
Depth:
7.99
Language:
English
Despite popular belief, an electric powered vehicle's charger is simply under the hood. The wall-mounted box which supplies the car with electrical energy may also seem to be like the charger, however it's without a doubt not-the wall installed box is called electric vehicle supply equipment (EVSE), and while it's not the vehicle's charger, an electric car can't charge without it.
EVSE, which usually supplies 240 volts of electricity, can be thought of as large electricity supply: they're not what's charging your electric vehicle, rather they're what's safely offering energy to your EV charger. According to EnergySage the average electric car owner does 80 percent of their charging at home, and this is mostly due to the fact EVSE units, as soon as installed, are quite easy to operate.
There are many things one ought to consider before putting in an EVSE system. Some factors worth thinking about may also be apparent while others are easily overlooked. If you're debating getting an EV charger installation, check the factors below before you rush into a decision.

Also in
Technology & Engineering