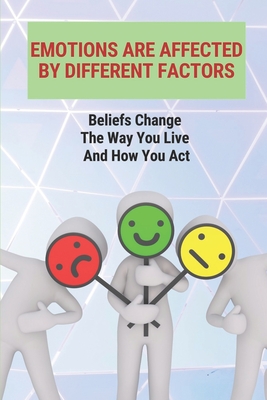 Emotions Are Affected By Different Factors: Beliefs Change The Way You Live And How You Act: Learn To Master Your Emotions Meaning
Paperback
Currently unavailable to order
ISBN13:
9798521876310
Publisher:
Independently Published
Published:
Jun 16 2021
Pages:
86
Weight:
0.30
Height:
0.21
Width:
5.98
Depth:
9.02
Language:
English
Short. Simple. Practical. To the point. This is a great little book with a new approach to dealing with emotions. This book puts a lot of things in perspective when it comes to our emotions.
This book shows you how to deal with emotion and control it effectively by discovering:
- Negative thoughts don't have to rule your life. You can easily tame them using various techniques.
- Your life is impacted by your beliefs. Beliefs change the way you live and how you act. When you change your beliefs, you change your life.
- Your emotions are affected by different factors. When you understand how these factors affect your life, you are able to react appropriately.
- You can control your mind and change the way you do things and how you behave.
- Fear makes you behave in a certain way. So, if you learn how to handle fear, you will be able to change the way you behave.
- When you are emotionally intelligent, you will create better relationships, and your life will turn out better.
- Your attitude defines how you interact with people and how you do things.
- Setting the right goals gives you a way to make things right in the future.
...and much, much more!