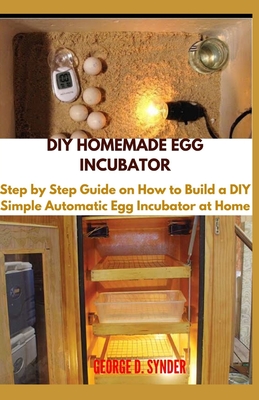 DIY Homemade Egg Incubator: Step by Step Guide on How to Build a DIY Simple Automatic Egg Incubator at Home
Paperback
ISBN13:
9798656641371
Published:
Jun 24 2020
Pages:
80
Weight:
0.25
Height:
0.19
Width:
5.50
Depth:
8.50
Language:
English
Raising chickens, quails and ducks is a wonderfully therapeutic and relaxing art and there is nothing more satisfying than for you to build a device which helps bring forth life. This book offers you the opportunity to learn about How you can build your own electric Incubator. This is not just crucial but Essential to backyard flock owners, small scale poultry operators that want to move to the next level, and livestock enthusiasts. It begins by introducing you to general Incubator/Incubation systems and their types.This book will show you where to get vital parts including step by step on how to build an incubator from scratchThe instructions in this guide are very simple to understand and you would be able to build and assemble your incubator without any difficulty.This book is written to enhance your knowledge on:

Incubator
Incubation
Broody hen
Why you need to build your own incubator
How to prepare an incubator
Egg candling
Step by the step egg care
Incubator troubleshooting
And many more
Enjoy.