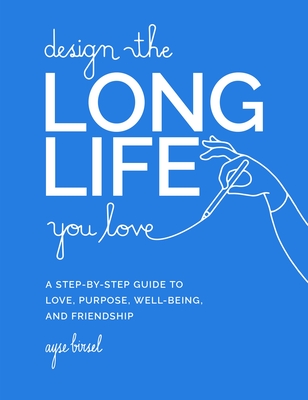 Design the Long Life You Love: A Step-By-Step Guide to Love, Purpose, Well-Being, and Friendship
Hardcover
Publisher Price: $26.00
ISBN10:
0762481153
ISBN13:
9780762481156
Publisher:
Running Pr Book Publ
Published:
Dec 6 2022
Pages:
224
Weight:
1.26
Height:
0.79
Width:
6.85
Depth:
8.60
Language:
English
Design a long life full of love, purpose, well-being, and friendship, at any age, using the creative tools of award-winning product designer, author, and world's #1 life coach Ayse Birsel.
What does it mean to craft the life you want, as you grow older? For industrial designer and author Ayse Birsel, the answer draws on key principles of design--like optimism, empathy, collaboration, open-mindedness, and holistic thinking--as well as the experiences of older people on the pioneering frontiers of long life. Longer life is a thrilling, modern opportunity, and like so many parts of life it needs to be thoughtfully designed.
Thinking about a long life is very exciting indeed. It's also a new phenomenon. Fifty years ago, living into one's seventies was considered the mark of a long life. Today, seventy feels young, eighty feels normal, and ninety is within reach. Birsel believes this new horizon of life is as important and exciting as the invention of moving pictures. Or that of automobiles, or even space travel. Her point is, when a change this big happens, innovation follows.