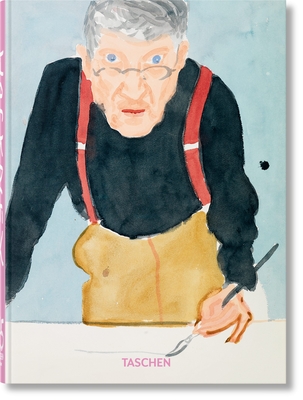 David Hockney. a Chronology. 40th Ed.
Hardcover
Series: 40th Edition
Publisher Price: $30.00
ISBN10:
383658249X
ISBN13:
9783836582490
Publisher:
Taschen Amer Llc
Published:
Nov 24 2020
Pages:
512
Weight:
3.20
Height:
1.60
Width:
6.40
Depth:
8.80
Language:
English
Pop artist, painter of modern life, landscape painter, master of color, explorer of image and perception--for six decades, David Hockney has been known as an artist who always finds new ways of exploring the world and its representational possibilities. He has consistently created unforgettable images: works with graphic lines and integrated text in the Swinging Sixties in London; the famous swimming pool series as a representation of the 1970s California lifestyle; closely observed portraits and brightly colored, oversized landscapes after his eventual return to his native Yorkshire. In addition to drawings in which he transfers what he sees directly onto paper, there are multiperspective Polaroid collages that open up the space into a myriad of detailed views, and iPad drawings in which he captures light using a most modern medium--testaments to Hockney's enduring delight in experimentation.
Also in
Individual Artists