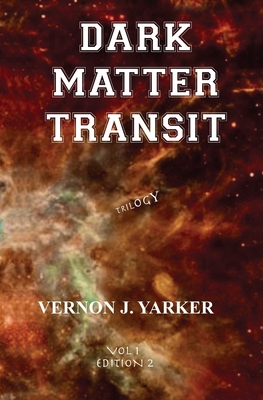 ISBN13:
9798522414429
Publisher:
Independently Published
Published:
Jun 19 2021
Pages:
312
Weight:
0.79
Height:
0.70
Width:
5.25
Depth:
8.00
Language:
English
With regret, due to the technical incompetence of KDP, they are displaying this e-pub cover for the paperback edition . Please note for the same reason e-pubs of this book have been transferred to Smasthwords and their associates
A FIVE STAR READER RATED SERIES.. 'Intelligent Sci-Fi. Believable Sci-Fi, Hard to put down., are some of their comments.
Geoffrey Holder is an Airman stationed at Royal Air Force Greenbrook in the United Kingdom. He was walking back to his quarters after an evening visit to the local pub where he played darts for the pub team. Above him, in near space, solar coronal mass ejections are taking place. In the meantime, hidden from detection behind the moon, a leviathan space ship (the QvO) is quietly surveying the Earth's flora and fauna. The ship is recording Earth's public entertainment channels which they will rebroadcast to their own people when they return to their home worlds. The spaceship is manned by the descendants of slaves, captured from Earth by the RAP empire, who then forcibly bred them to increase their numbers. Eventually the slaves overthrew their masters and subsumed their empire. Public By a co-incidence of the extreme natural solar events above and alien technology, Geoffrey Holder is accidentally beamed aboard the QvO. For reasons of secrecy it is impossible to reverse the process, so he remains on board where he becomes a valued member of the crew. The spaceship engages Dark Matter Transit (DMT) to traverse the universe. DMT is a novel method for space travel, which is described as 'translocation' by its users. In Dark Matter Transit 2, . There is a new reality and the possibility to explore the universe and meet with and interact with new species. But then, closer to home, World War Three erupts on Earth.