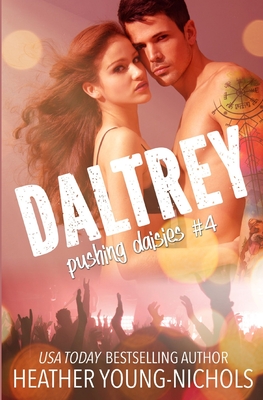 Daltrey
Paperback
Series: Pushing Daisies, Book 4
Currently unavailable to order
ISBN13:
9798518983182
Publisher:
Independently Published
Published:
Jun 11 2021
Pages:
296
Weight:
0.75
Height:
0.67
Width:
5.24
Depth:
7.99
Language:
English
Daltrey
I can feel myself spiraling out of control.
The pressure is getting too me. I'm not so sure that I can handle it.
If I leave the band, I hurt them.
If I stay, I might not come out of the experience the same person.
Then I meet Ella.
She's not a fan but she helps me at a time that could've turned out badly for me..
I want to be better for her. Want to be better for the band.
She's is now my babysitter. The one who's going to keep me on the straight and narrow.
Until I scare her away and I know I'm going to have to fight like hell to get her back.

Ella
Little did I know we were spending the week going to Pushing Daisies concerts was going to land me a job.
A chance encounter at a bar gets Daltrey out of a sticky situation.
I'm the only one he'll listen to and his brother offers me a job for so much money, I can't turn it down.
Keep Daltrey in line and help him get his head on straight.
That I can do. Years of practice helps.
Even when I see hist worst, I can't seem to walk away.