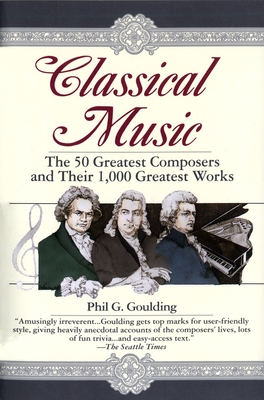 ISBN10:
0449910423
ISBN13:
9780449910429
Published:
Oct 17 1995
Pages:
656
Weight:
1.41
Height:
1.14
Width:
6.16
Depth:
9.38
Language:
English
MAKE A SOUND INVESTMENT IN CLASSICAL MUSIC
Who are the ten most important classical composers? Who in the world was Palestrina? Why did Stravinsky's Rite of Spring cause a riot? Which five of each important composer's works should you buy? What is a concerto and how does it differ from a sonata?
Maybe you don't know the answers to these questions; author Phil Goulding certainly didn't. When Goulding first tried to learn about classical music, he found himself buried in an avalanche of technical terms and complicated jargon--so he decided to write the book he couldn't find.

Also in
Music Instruction: General