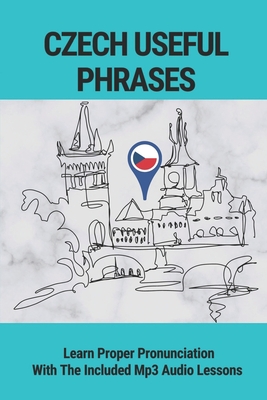 Czech Useful Phrases: Learn Proper Pronunciation With The Included Mp3 Audio Lessons: Czech Basic Phrase
Paperback
Currently unavailable to order
ISBN13:
9798522633943
Publisher:
Independently Published
Published:
Jun 18 2021
Pages:
72
Weight:
0.26
Height:
0.17
Width:
5.98
Depth:
9.02
Language:
English
Czech is a Slavic language that is both mutually intelligible with Slovak and closely related to Polish. Czech is spoken by over 10 million people as a first language and at least 2 million as a second language.
Czech is a synthetic language, like Russian and Icelandic, which means that unlike English and other analytical languages such as Thai and Vietnamese, different grammatical aspects are expressed in one word by changing the structure of that word, such as by adding an ending or prefix or by modifying the core of the word. One word in synthetic languages often expresses the same thing as what English requires multiple words In analytical languages, grammatical aspects use separate auxiliary verbs, pronouns, or adjectives, with the actual word remaining unchanged.
Now you can quickly and easily master more than 1,000 Czech words and phrases for travel and beginners with this breakthrough new book! Learn proper pronunciation with the included .mp3 audio lessons, and get prepared for your upcoming travels to Czechoslovakia!