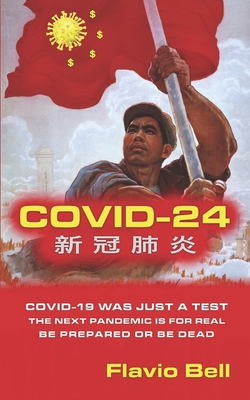 Covid-24: Covid-19 was just a test.
Paperback
Currently unavailable to order
ISBN13:
9798656412162
Published:
Jun 23 2020
Pages:
214
Weight:
0.52
Height:
0.49
Width:
5.00
Depth:
8.00
Language:
English
It was beaten once, but are you prepared for the next outbreak?In 2020 the world changed forever. During a terrifying pandemic, governments struggled to contain a virus that proved to be an elusive enemy like no other.In 2019, a young bio-geneticist knew the Coronavirus was coming and so in an attempt to save thousands of lives, he developed a vaccine. But little did he know, his creation would spark a chain reaction that would threaten the future of humanity.Amid financial greed and a total disregard for human lives, nations turn against each other to unravel a disturbing secret about Covid-19 as the race for survival begins.Four years after the outbreak the world economy is thriving, but the virus hasn't gone away...it's just silently evolving.
Also in
Mystery & Thriller