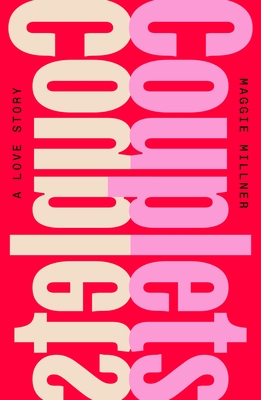 Couplets: A Love Story
Hardcover
Publisher Price: $25.00
ISBN10:
0374607958
ISBN13:
9780374607951
Publisher:
Farrar Strauss & Giroux
Published:
Feb 7 2023
Pages:
128
Weight:
0.59
Height:
0.67
Width:
5.15
Depth:
8.96
Language:
English
An astounding debut.
--Adrienne Raphel, The New York Times Book Review
A dazzling love story in poems about one woman's coming-out, coming-of-age, and coming undone
A woman lives an ordinary life in Brooklyn. She has a boyfriend. They share a cat. She writes poems in the prevailing style. She also has dreams: of being seduced by a throng of older women, of kissing a friend in a dorm-room closet. But the dreams are private, not real. One night, she meets another woman at a bar, and an escape hatch swings open in the floor of her life. She falls into a consuming affair--into queerness, polyamory, kink, power and loss, humiliation and freedom, and an enormous surge of desire that lets her leave herself behind. Maggie Millner's captivating, seductive debut is a love story in poems that explores obsession, gender, identity, and the art and act of literary transformation. In rhyming couplets and prose vignettes,
Couplets
chronicles the strictures, structures, and pitfalls of relationships--the mirroring, the pleasing, the small jealousies and disappointments--and how the people we love can show us who we truly are.
An endlessly inventive, wise, exhilarating book.