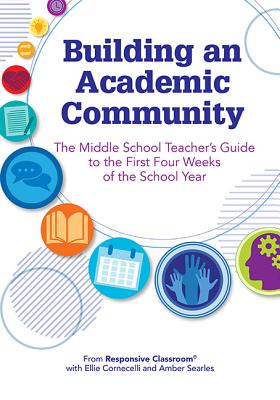 Building an Academic Community: The Middle School Teacher's Guide to the First Four Weeks of the School Year
Paperback
ISBN10:
1892989921
ISBN13:
9781892989925
Publisher:
Ctr For Responsive Schools Inc
Published:
Nov 9 2018
Pages:
144
Weight:
0.80
Height:
0.50
Width:
6.90
Depth:
9.90
Language:
English
Bring order and organization to the start of the school year while maintaining the enthusiasm and curiosity students bring with them as they come back from summer vacation!
The first days of school are buzzing with excitement and questions as students meet new peers, start new routines, and look ahead to a year's worth of learningƒ''ƒ''€ƒ''covering the crucial first day, and each of the first four weeks of school, this guide gives you the tools you need to foster key social-emotional and academic skills in your students. With practical information on: Nurturing a healthy and productive Middle School learning community, making the most of Advisory, helping students set goals and invest in the classroom rules, responding to misbehavior in constructive way, and much more.
Also in
General Education