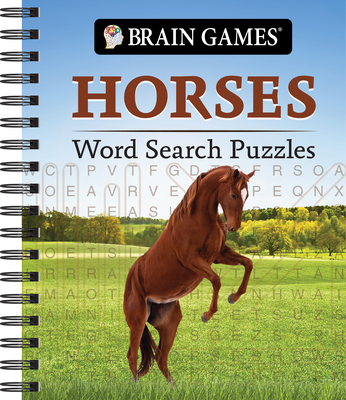 ISBN10:
1639382933
ISBN13:
9781639382934
Publisher:
Pubn Intl
Published:
Mar 18 2023
Pages:
160
Weight:
1.00
Height:
1.00
Width:
8.60
Depth:
9.60
Language:
English
Brain Games Horses Word Search Puzzles
is the perfect opportunity to learn about the majestic beauty and history of horses while solving puzzles.
Each of the 70 horse-themed puzzles is accompanied by basic horse facts and information on different breed's origins, characteristics, and uses.
Puzzles highlight a variety of popular breeds including the Arabian, Friesian, Shire, and Morgan horses, as well as lesser-known breeds such as the Mangalarga Marchador, Przewalski's horse, and Akhal-Teke.
Full answer key in the back of the book.
Spiral bound, 160 pages.
The perfect gift for the horse lover in your life!