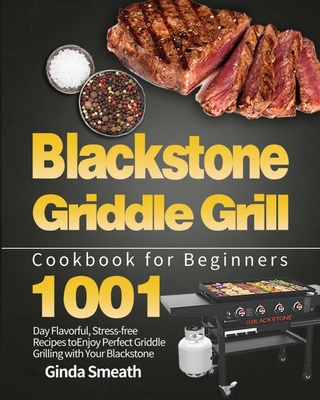 ISBN10:
1639351116
ISBN13:
9781639351114
Publisher:
Lightning Source Inc
Published:
May 30 2021
Pages:
132
Weight:
0.61
Height:
0.28
Width:
8.00
Depth:
10.00
Language:
English
1001-Day Flavorful and Stress-free recipes to fall in love with your Blackstone Griddle.
Outdoor cooking has never tasted better or been more enjoyable than with the Blackstone Griddle that seeks to keep families together while cooking. Are you searching for a cooker that is perfect for preparing meals during outdoor camping and other picnic events? You've come to the right place as the Blackstone Griddle is famous for its flexible use as a cooking device during camping and regular festive celebrations. This is a cookbook of tips, tricks, and secrets on how to use the Blackstone Griddle to enhance the taste of Meats and Vegetables. Complete with 1001-Day recipes and guidelines on how to cook with a Blackstone Griddle, this book is essential for first-timers and loyal members of the Griddle Nation all over the world.
1 different editions
Also available